Blog
Positive Feedback
Here at Foley Restoration DKI we know first hand how stressful and emotional it is to be thrown into the midst of coping with an unfortunate, and typically untimely, disaster in your home! To discover your home, which you have worked so hard to become your haven, has been destroyed or damaged by water, fire or any other peril is utterly devastating.
So when we receive an unsolicited email, letter or completed survey expressing thanks and happiness over the completed repairs in a customer's home, it deeply warms our hearts. To know that we helped take a horrible situation and turn it into a positive outcome which a homeowner can feel happy about is a feeling we all cherish. There's nothing we love to hear more than the happy words from a homeowner who is back in their home after a devastating disaster!
With that in mind, we thought to share some of the most recent and memorable comments returned to our office with you. If you wish to read further comments or feedback from our previous customers, please visit our testimonials page on our website..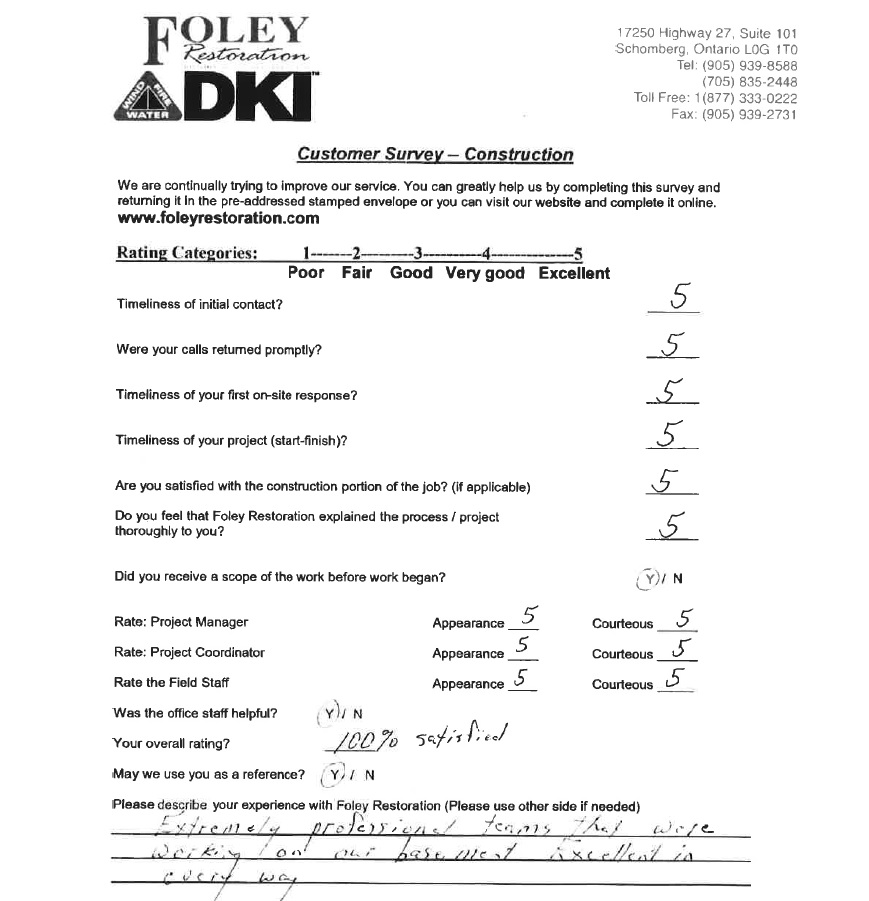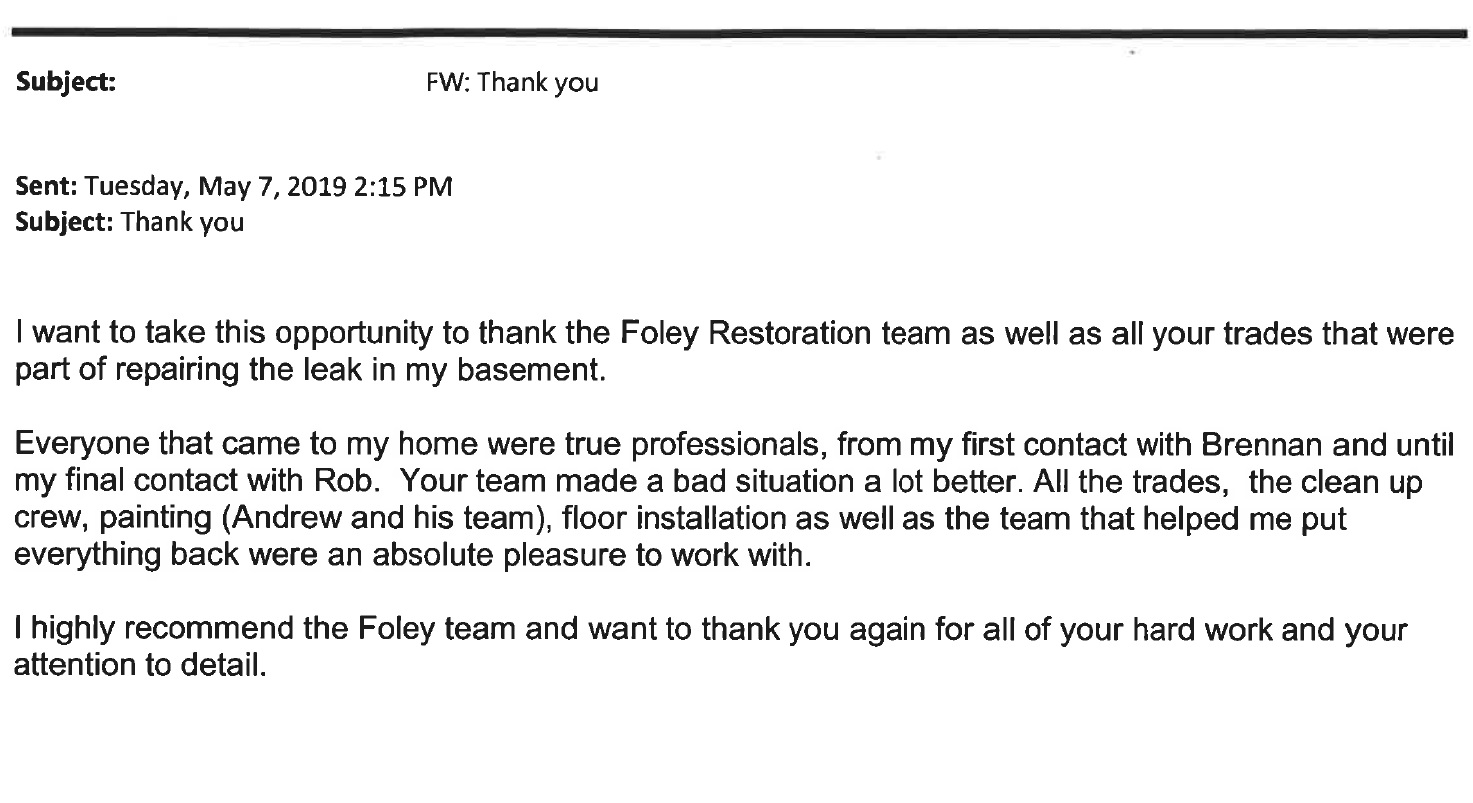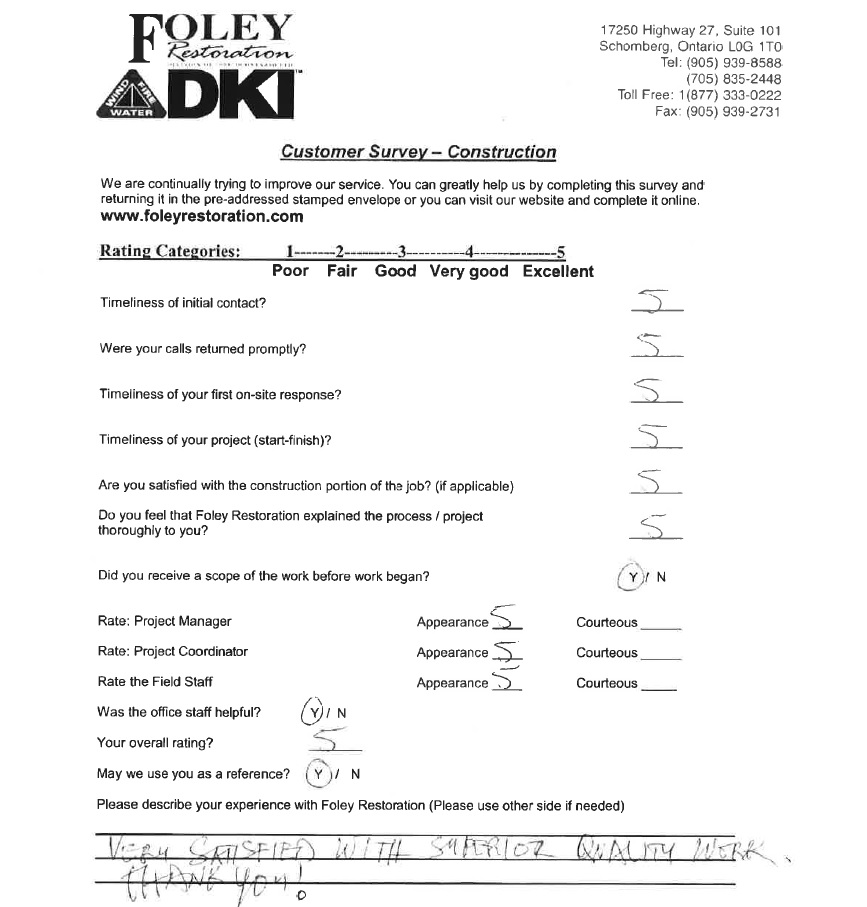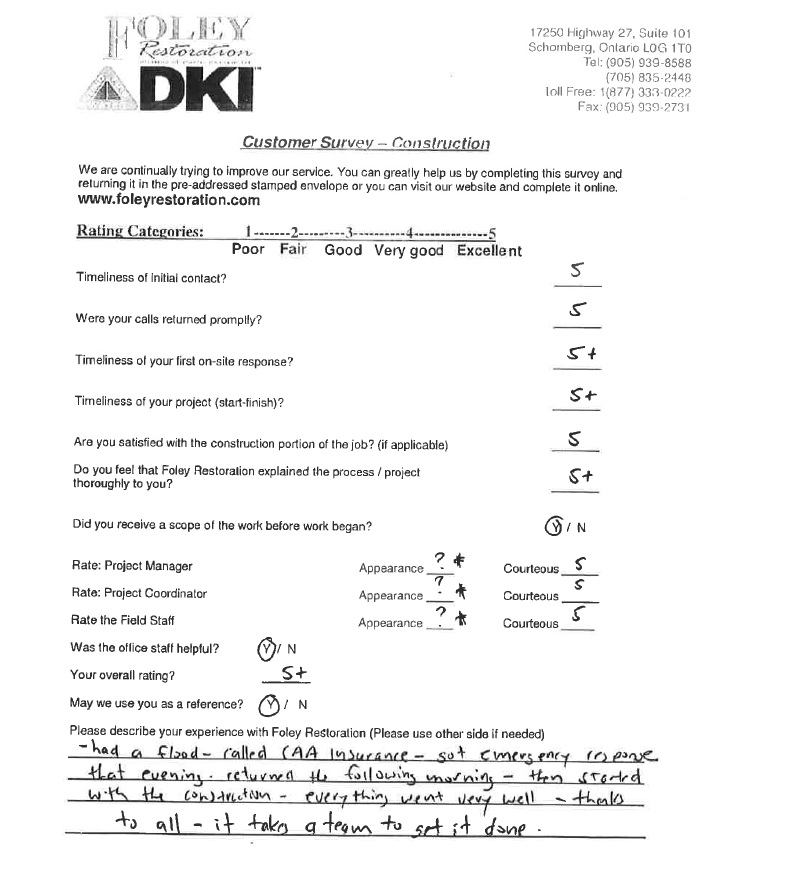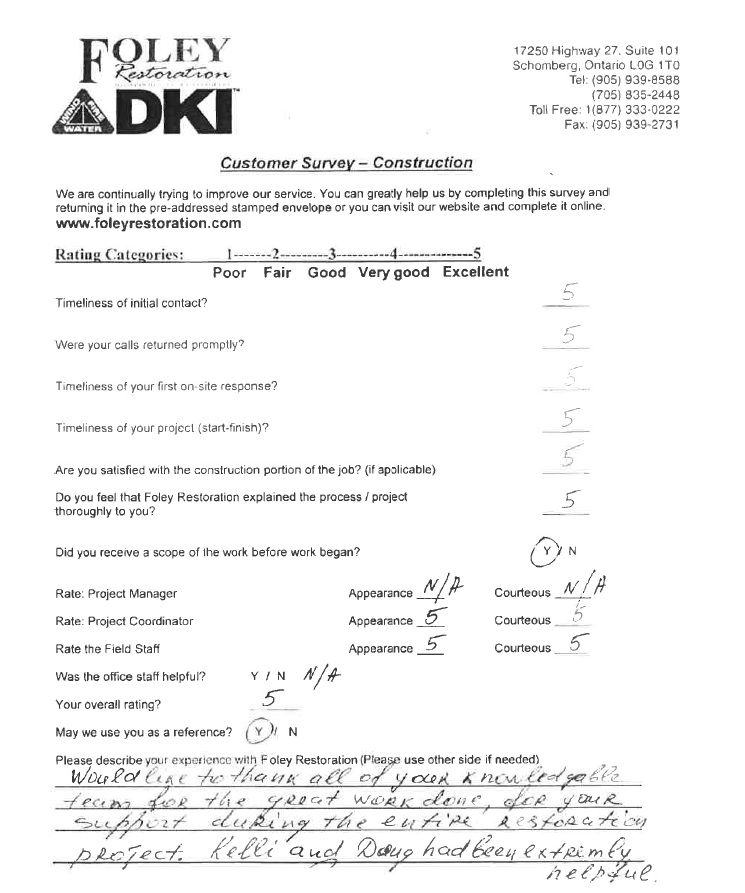 Comments