Testimonials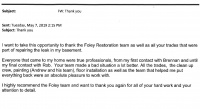 I highly recommend the Foley team and want to thank you again for all of your hard work and your attention to detail.
Naomi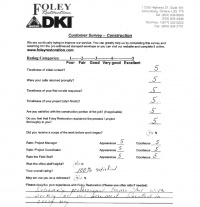 Extremely professional teams that were working on our basement. Excellent in every way
George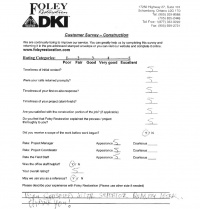 Very satisfied with superior quality of work
Thomas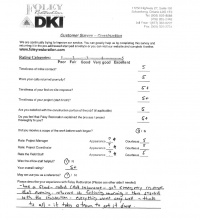 Everything went very well - thanks to all - it takes a team to get it done
Stuart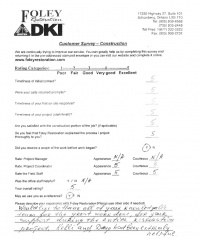 Would like to thank all of your knowledgeable team for the great work done, for your support during the entire restoration project.
Galina
I want to thank each and every member of the Foley team. I cannot express how completely impressed I am at the clean up they did after the sewage back up in my basement. I don't think the basement was ever this clean even when it was built 50 years ago and it certainly was not this clean when we moved in 18 years ago.
The outstanding job is not the only reason for this letter, the people are what impressed me the most. I was stressed and overwhelmed, more than a little freaked out but the confidence, competence and genuinely friendly personalities of each person who came into my home did much to ease that for me. They all made me feel so comfortable after facing this disaster, for that I honestly must give you all my sincerest thanks.
When doing the inventory of items, once in a while I would babble on about some long ago memory and your people patiently and kindly listened then eased me back to the task at hand. So along with being extremely affective at their jobs they also show amazing compassion doing it, that is something unique and valuable.
To all of you, thank you so much for not only doing a fabulous job but for also showing such kindness and smiling while you did it.
Sincerely,
Michelle
Michelle
We just had to write you a note to tell you how impressed we have been with Foley Restoration as a company. Before the July 8th, 2013 storm, we honestly had never heard of Foley Restoration, but were quickly made aware of what a great company they were when your people arrived at our door on July 10th to start clean up from the sewer water damage to our basement.
Every person we came into contact with were such professionals and pleasant people who took such pride in their work. It was evident they had been well trained and very much felt part of a great team.
You must be so proud of this group. Treasure them and treat them well and they will return ten-fold to you and your company.
Congratulations and our thanks to you and all of your people for a job well done at our home.
Sincerely,
Ruth & Fergus
Ruth and Fergus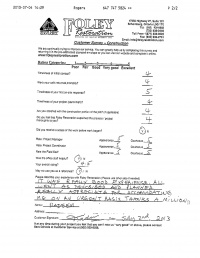 It was really good experience. All went as described and planned. Really appreciate for accommodating me on an urgent basis. Thanks a million!!
Nadeem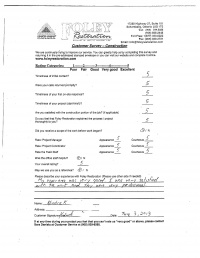 My experience was very good. I was very satisfied with the work and they were very professional.
Kendrick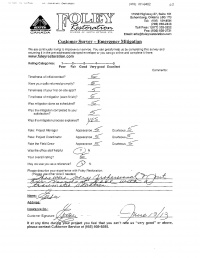 They were very professional & put our minds at with a traumatic situation.
Esther